Meet Dr. Christian E. Bilius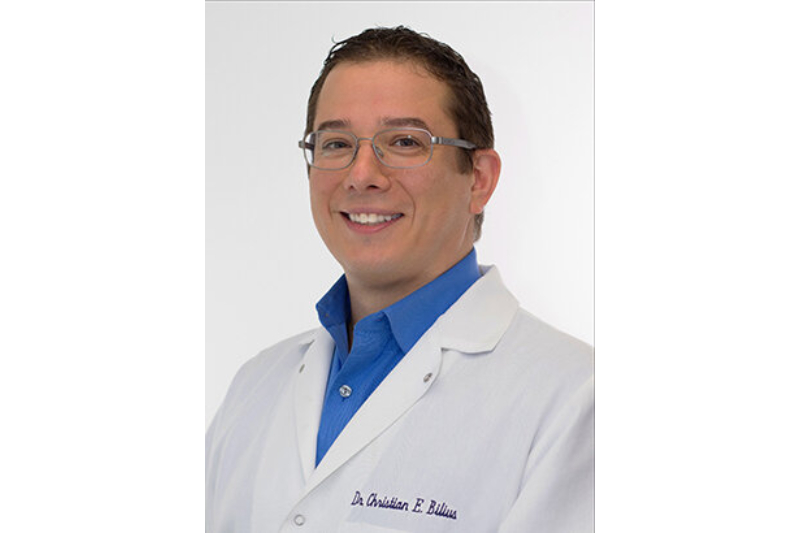 Dr. Bilius is recognized as among the most skilled, thoughtful, and accomplished dentists in the Tri-state area. He spent much of his esteemed career on Wall Street, creating and perfecting age-defying natural smiles. Dr. Bilius has been named one of AMERICA'S TOP DENTISTS, proudly receiving the award in 2010, 2015, 2018 and again for 2022.
A graduate from Stony Brook University, Dr. Bilius is dedicated and passionate about his dentistry. Dr. Bilius is an Implant specialist and has been awarded a fellowship at MISCH International Implant Institute and a fellowship at the International Congress of Oral Implantologists. He has special interests in complex restorative and aesthetic dentistry and dental bone graft procedures. Furthermore, he has extensive training in Invisalign orthodontics. He is committed to staying current with the latest technology trends in order to provide the greatest health benefits to his patients. Most importantly, Dr. Bilius has great interpersonal skills and always serves to put patients at ease throughout their dental care.
Dr. Bilius is a fervent believer in preventive and conservative dentistry. He works closely with his patients to create a life-long dental care plan that encourages daily attention to dental health for patients even well into their 90s.
Dr. Bilius is an avid outdoorsman. He met his wife while trekking to Everest Base Camp. Currently, he and his wife are heavily involved with the raising of their daughter, Kristen Isabella. She is sweet and very energetic.